Lucile Adams-Campbell Named a 2018 Washingtonian of the Year
Posted in News Story | Tagged News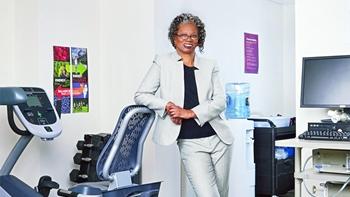 Lucile Adams-Campbell, Ph.D., Director of the Master's Program in Epidemiology at the Graduate School of Arts & Sciences at Georgetown University, as well as Professor of Oncology and Associate Director for Minority Health and Health Disparities Research at Georgetown Lombardi Comprehensive Cancer Center, was named a 2018 'Washingtonian of the Year' by Washingtonian magazine.
The annual honor is bestowed on individuals who contribute to the city's health, welfare, community service and cultural richness, and who have generally made significant, measurable contributions to making Washington, D.C., a great place to live.
Read more at the Lombardi Cancer Center web site or you can read the original Washingtonian magazine article.